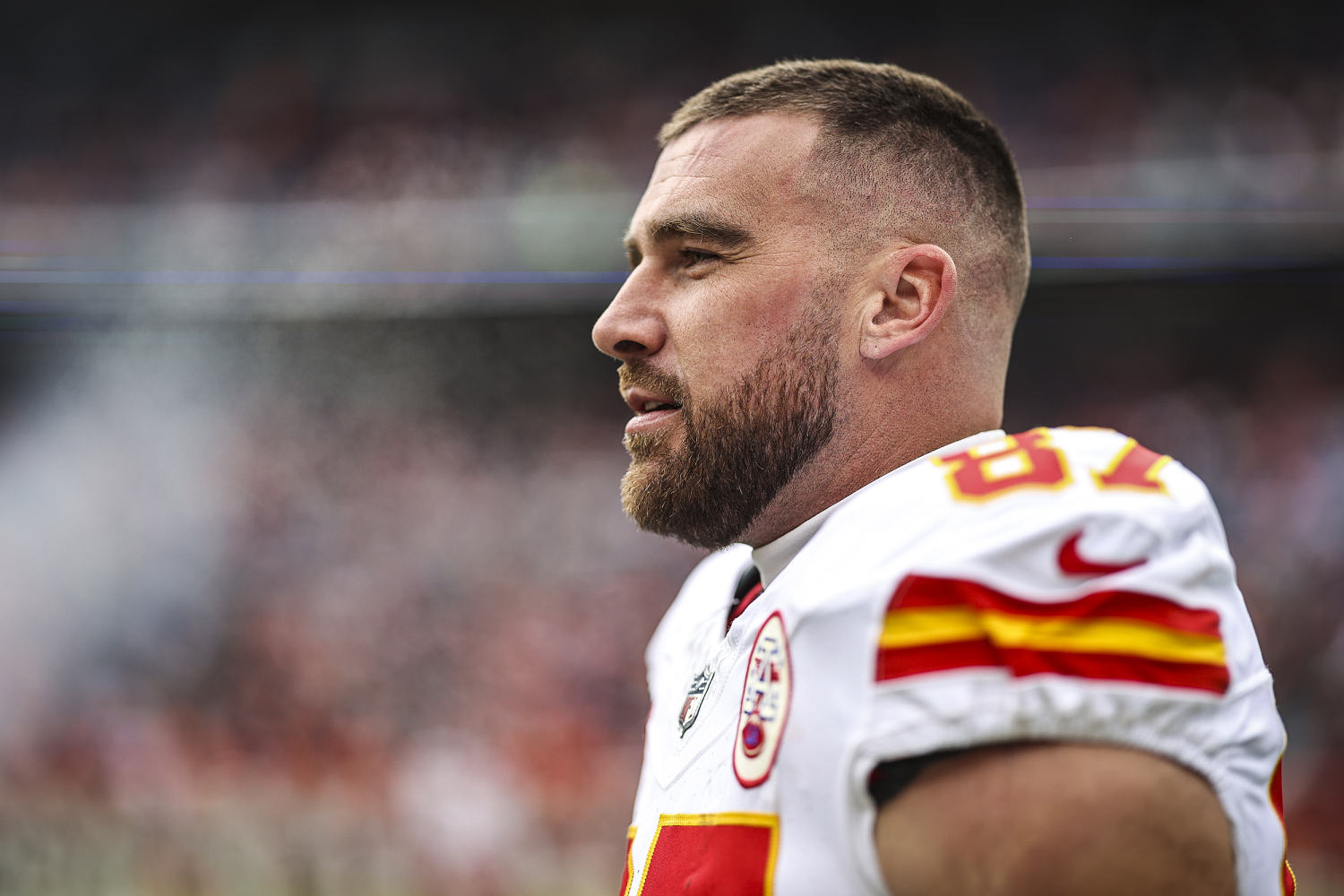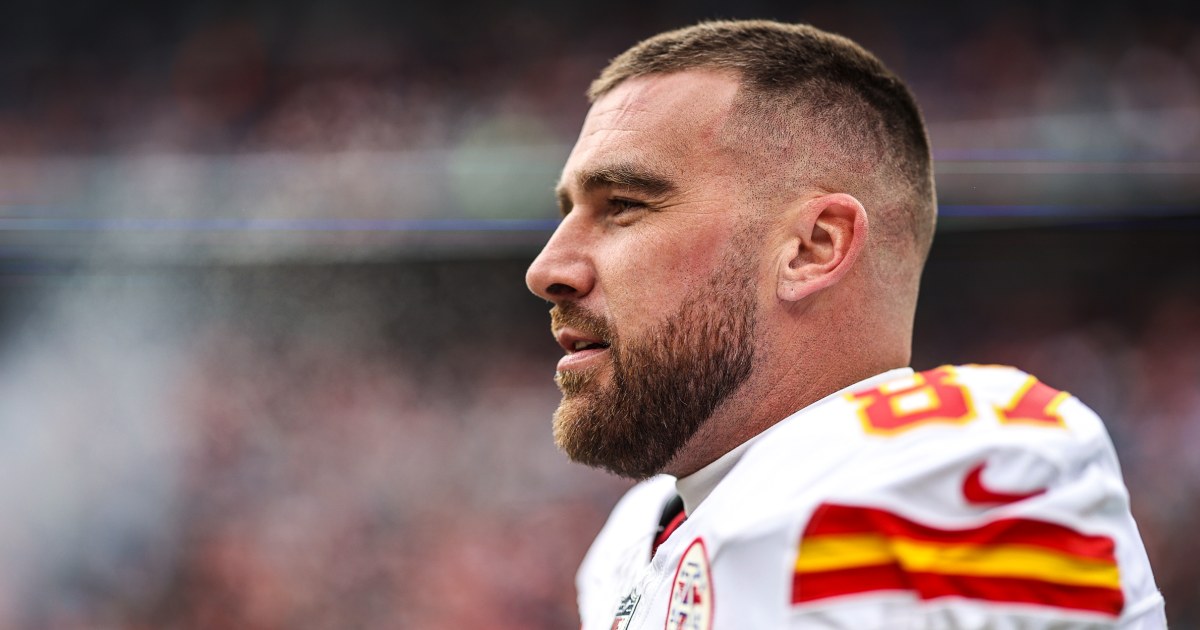 Taylor Swift and Travis Kelce's viral public relationship has captivated the internet. Now, so have some of Kelce's old tweets.
On Wednesday, several of the Kansas City Chiefs tight end's social media posts dating to 2010 recirculated on X (the platform formerly known as Twitter), where many of Swift's fans appeared genuinely amused.
Many online appeared enthralled by Kelce's early internet humor and spelling errors. Some of his old musings became memes.
Among the many viral re-shares was a 2011 post in which Kelce observed a squirrel's behavior after having given it a piece of bread. He spelled both "squirrel" and "piece" incorrectly.
"I just gave a squirle a peice of bread and it straight smashed all of it!!!! I had no idea they ate bread like that!! Haha #crazy," he said in the tweet.
A Taylor Swift fan account juxtaposed Kelce's 2011 commentary with Swift's lyrics from the extended re-recording of her 2012 song "All Too Well."
"taylor swift in 2011: from when your brooklyn broke my skin and bones i'm a soldier who's returning half her weight, and did the twin flame bruise paint you blue? just between us, did the love affair maim you too?
travis kelce in 2011: i just gave a squirle a peice of bread," the post on X said.
Others appeared most amused by Kelce's tweets about Chipotle, or, as he called it for many months in 2010, "#Chipolte."
"i'm fr i'm tears over his commitment to this spelling," a user posted on X with an accompanying screenshot of Kelce's enthusiastic tweets about "Chipolte."
Another old tweet appeared to foreshadow Kelce's propensity to make his dreams a reality. Before he and Swift were romantically linked, Kelce was a fan with a friendship bracelet and a dream.
"The moon looks crazy tonight… Imma chill out here for a little and just visualize my success n vibe to the scenary," one of his old tweets said.
Some fans marveled at what appears to be a lack of "problematic" tweets.
"Swifties looking at Travis's old tweets to find something problematic but all they are finding is that this man loves chipotle, can't spell, and has no thoughts just vibes. A king.," a user posted on X.
However, some Reddit sleuths started a thread about what appears to be a screenshot of a 2010 tweet from Kelce's account. The screenshot of the alleged tweet read: "As a man, You have something wrong with you if your going for girls that weigh more then you!!"
The post wasn't on X as of Wednesday afternoon. Those who commented on Reddit had mixed reactions, with some saying it's unsurprising and others suggesting he has most likely changed in the last decade.
A representative for Kelce didn't immediately respond to a request for comment about the Reddit speculation and the overall reaction to his tweets.
Source: | This article originally belongs to Nbcnews.com