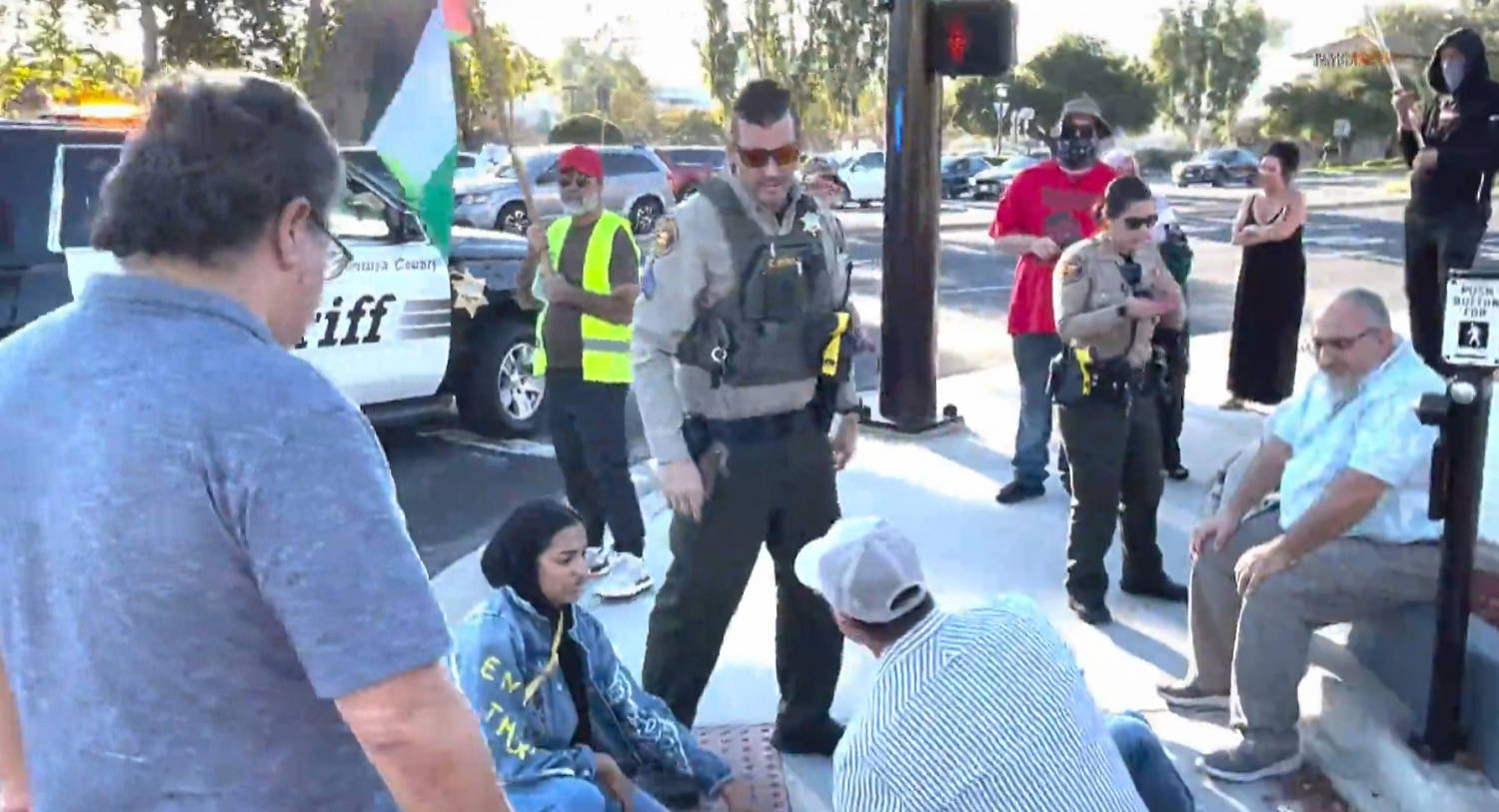 THOUSAND OAKS, Calif. — Paul Kessler attended many demonstrations related to progressive causes, an acquaintance said Tuesday.
And he spent some of his final moments amid pro-Israel and pro-Palestinian demonstrations over the Israel-Hamas war in Thousand Oaks, a suburb northwest of Los Angeles.
Kessler, 69, was involved in an altercation during simultaneous protests held Sunday by two groups Ventura County Sheriff James Fryhoff identified as "Freedom for Palestine" and "We are Pro-Israel." He died a day later from injuries he sustained after he fell backward and hit his head on the ground during a confrontation between the two factions. Kessler, who was Jewish, was part of the pro-Israel group.
"My husband left the house with an Israeli flag and he never came home," his wife, Cheryl, told Moshe Bryski, a rabbi from Chabad of Agoura Hills.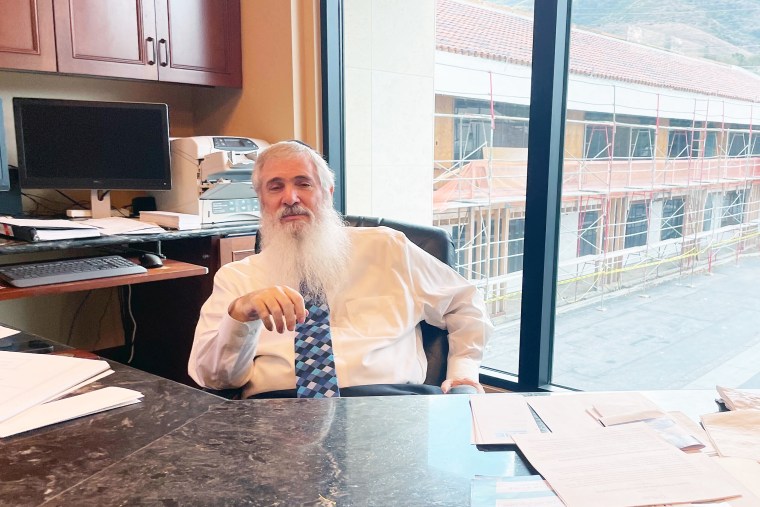 Bryski said he reached out to Kessler's wife after he found out the couple had attended services at his synagogue. The family has asked for privacy and held a private funeral after realizing thousands would want to attend, Bryski told NBC News on Tuesday. Hundreds of people have offered to help the family, he said, adding that the funeral costs were covered.
Like other incidents that have erupted across the country since the start of the war, Bryski — who just returned from Israel visiting with families of hostages held by Hamas — said Kessler's death has brought the overseas conflict home.
"When you see a picture of a 69-year-old man holding an Israeli flag on the street corner," he said, "and to find out that two minutes after that picture was taken, he's shoved to the ground, he hits his head, and he's no longer alive, it makes us wake up to realize that there are consequences, that there's real hate there on the streets."
Still, Bryski said, Jewish people should not hide their identities.
Fryhoff said at a news conference Tuesday that there have been conflicting accounts from witnesses from both sides of the demonstrations about what led to Kessler's fall. He urged anyone with information or footage of the protests to come forward and implored people not to spread false information.
Investigators have identified a suspect, who has only been described by authorities as a 50-year-old man, but no arrests have been made, according to Fryhoff. The suspect stayed at the scene and was one of multiple 911 callers who requested medical assistance for Kessler, the sheriff told reporters.
Detectives obtained a search warrant for the suspect and his Moorpark residence on Monday, according to the sheriff, who did not specify what investigators were looking for during the search. He was detained and released more than an hour after a traffic stop in Simi Valley.
Kessler's death is being investigated as a homicide, Fryhoff said.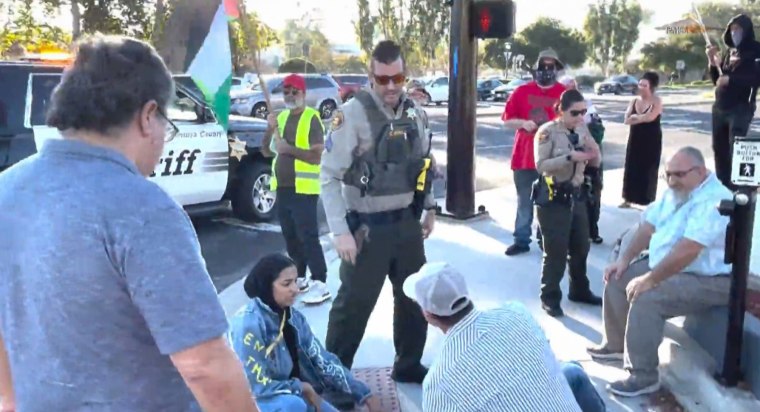 Kyle Jorrey, a former editor at the Thousand Oaks Acorn, remembered Kessler on X as "an ardent Democrat" with "a sharp wit" who "loved a good takedown."
He was also one of the newspaper's "longest active letter writers," Jorrey said in an interview Tuesday. Kessler wrote editors consistently for more than 20 years on topics ranging from climate change to the Covid vaccine. His last contribution was in September.
"Doesn't surprise me at all that he was out there as a counterprotester even at his age," Jorrey said. "He was passionate about political issues (liberal causes) and wasn't afraid to let people know how he felt."
Tyler Kingkade reported from California and Janelle Griffith from New Jersey.
Source: | This article originally belongs to Nbcnews.com