KFAR SABA, Israel — There was an empty chair at the Sabbath table when Evyatar David's family sat down to dinner after sundown Friday.
It was the fourth time since the 22-year-old Israeli was taken hostage by Hamas on Oct. 7 that those who love David the most had to break bread without him.
And even though on this night the traditional Jewish meal was held at the home of David's uncle, the ache was the same.
"His energy is missing," David's 18-year-old sister, Ye'ela, said.
"That's exactly what I was going to say," David's mother, Galia, 56, replied.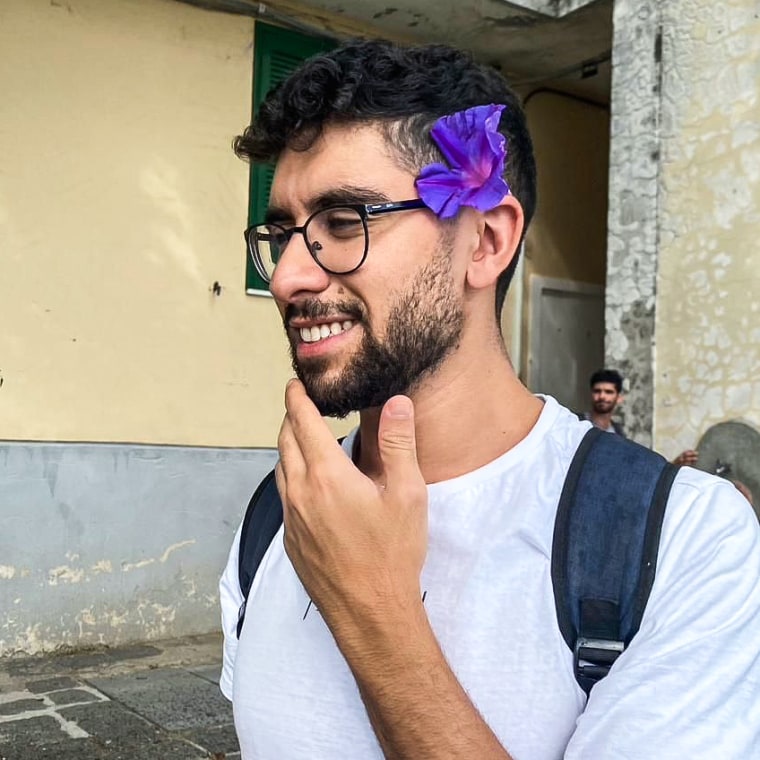 The last time they saw David was exactly four weeks ago, when the family sat down for the traditional Jewish meal in their home on the outskirts of Tel-Aviv.
David, they said, was so excited about attending the Supernova music festival the next day he wolfed down his food.
"I used to sit next to him at every meal," Ye'ela said. "He was always here."
David fell into the hands of Hamas after the militants launched a surprise attack on several targets in Israel, including the Supernova music festival he was attending.
In addition to killing some 1,400 people, including children and babies and igniting the current war with Israel, Hamas took hundreds of hostages — one them David.
Since then, David's mother and sister have been sleeping in his bed. The family has tried to tune out the news as much as possible. And David's always taciturn father, Avishay, 63, has grown even more silent as the days without his younger son have turned into weeks.
Still, the family is refusing to give up hope that David will come home. And when the wine was poured and the blessing was said, his big brother Elai, 26, tacked on a prayer for his safe return.
"He's here, he's here," David's mother insisted, growing emotional and pointing at her heart. "He will be back."
The heartbroken family welcomed NBC News into its midst about a week after talks to free the more than 200 hostages that remain in Hamas' hands broke down.
David managed to contact his tight-knit family before he was captured. Soon afterward, Hamas released propaganda video footage of David handcuffed and looking terrified.
Those images of David made their way into an alert released last month by the Israeli Foreign Ministry.
In an earlier Oct. 9 interview with NBC News, worried relatives said not knowing what was happening to David was torture to them.
"All you have is your imagination," Jonathan Guttman, who is David's cousin, said.
Friends who escaped the Hamas raid told the family that David had tried to help other concertgoers escape and that he stayed back to tend to the injured, said Guttman, who is 31 and lives in Prague.
That is David's nature, his cousin said, calling him "a very strong person, very supportive."
Guttman said the Israel Defense Forces confirmed that David had been taken hostage by Hamas not long after the video surfaced. He said the footage was frightening, but it also gave them a glimmer of hope.
"He seems unharmed, which is basically a miracle considering what went on in that music festival," Guttman said. "We are thankful for what we got in this situation."
"He is still just starting his life right now," he added.
Palestinian health officials say more than 9,000 people have been killed in Gaza since the start of the war. Israeli Prime Minister Benjamin Netanyahu has ruled out any cease-fire until Hamas frees all the hostages.
Richard Engel, Marc Smith and Gabe Joselow reported from Kfar Saba, Israel, Corky Siemaszko reported from New York City.
Source: | This article originally belongs to Nbcnews.com