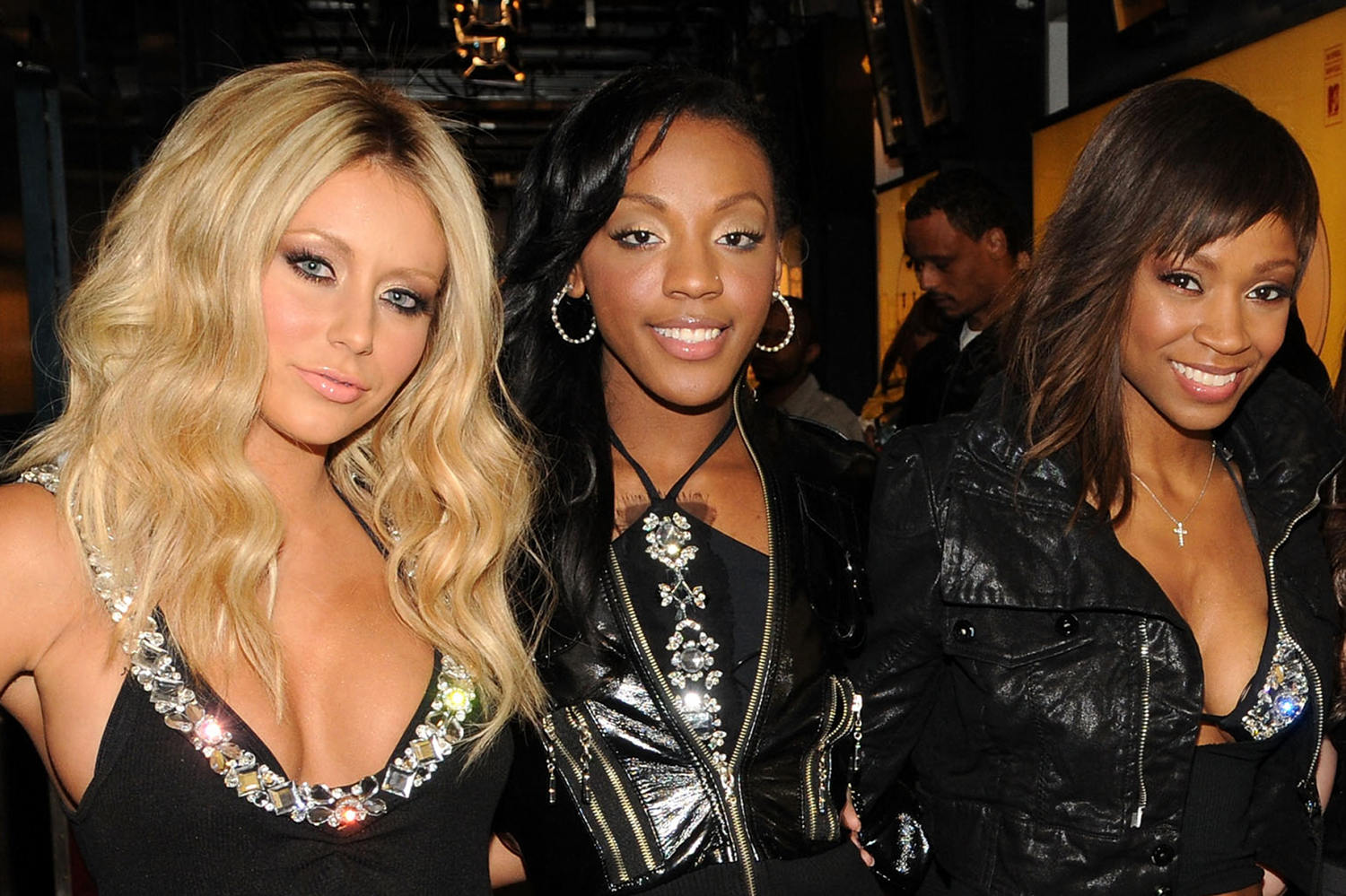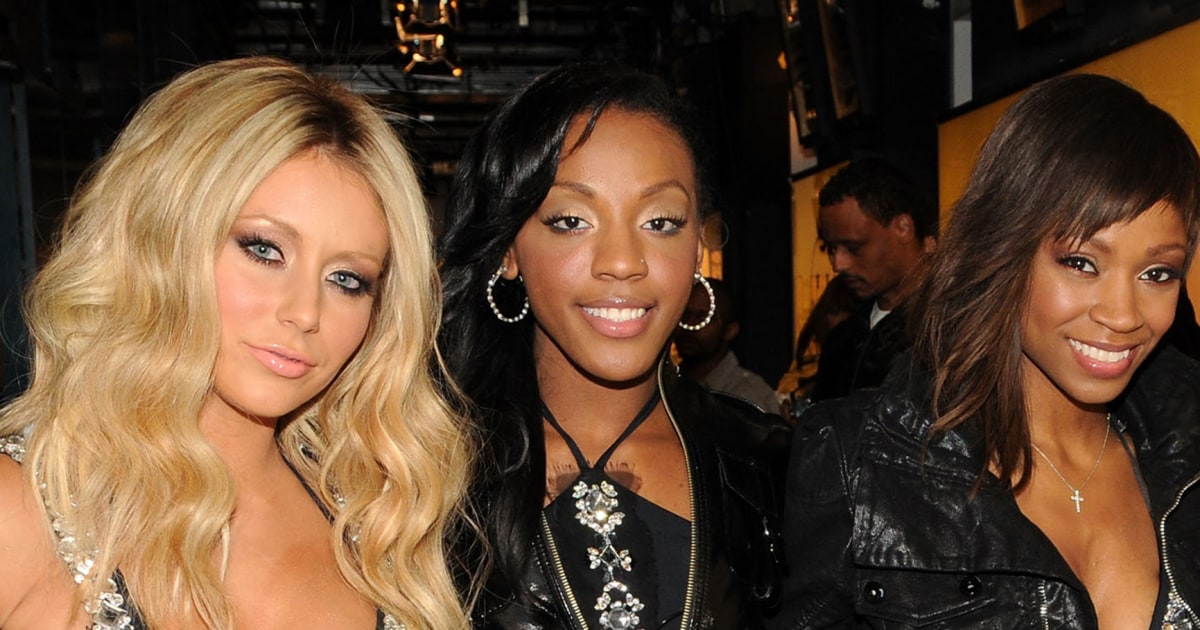 At least three artists who were signed to Sean "Diddy" Combs' record label have expressed support for their onetime labelmate, Cassie, who accused the rapper and music mogul of rape and repeated abuse over nearly a decade in a lawsuit filed in federal court Thursday.
Cassie, whose legal name is Casandra Ventura, and Combs had an on-and-off relationship for more than a decade. In the lawsuit, filed in New York, she alleges that he frequently beat her, forced her to engage in sex acts — that he referred to as "freak offs" and sometimes recorded — with male prostitutes and, that on one occasion, as she was trying to end their relationship in 2018, he forced his way into her home and raped her.
Aubrey O'Day, who was discovered by Combs on the reality TV show "Making the Band 3," and launched to fame as a member of the urban pop group Danity Kane, expressed her "full support of Cassie," in a statement Thursday.
"It isn't easy to take on one of the most powerful people in this industry," she said. "May her voice bring all the others to the table, so we can start having more transparent conversations about what is actually happening behind the scenes."
Asked specifically by NBC News whether she had witnessed Combs abuse anyone or been abused by him, O'Day said: "I need to take a moment before I speak about it further. There are layers."
On Thursday, Dawn Richard, another former member of Danity Kane, said on the social media platform X that she was "praying for Cassie and her family, for peace and healing" and that Ventura is "beautiful and brave."
Wanita "D. Woods" Woodgett, also of Danity Kane fame, shared a statement of support on her X and Instagram accounts.
"I haven't posted anything on this platform for a very long time, but today … there is a very good reason to," she wrote on X early Friday, adding that Ventura is "incredibly brave to shine light" on what she "endured in the dark."
Woodgett also said: "Im sorry you had to go through it alone. Im praying for your continued strength and I offer my full support to you."
None of the posts expressed personal knowledge about the specific accusations against Combs. It is not clear how well O'Day, Richard and Woodgett know Ventura, 37.
Richard and Woodgett did not immediately return requests for an interview Friday. Combs fired Woodgett and O'Day from Danity Kane in 2008 on national television.
At the time, he said O'Day needed to "humble" herself and that he believed Woods had gotten "caught up in the wrath" of O'Day.
"I got love for Aubrey. I don't have any beef with her," he said then. "I just want to work with the young lady that I signed, not the person that fame has made her."
Combs 'vehemently denies' lawsuit allegations
In the lawsuit, Ventura alleges that Combs brought her into his "ostentatious, fast-paced, and drug-fueled lifestyle" not long after she met him and signed her to his Bad Boy label in 2005, when she was 19 and he was 37. The suit, which describes Combs as a "vicious, cruel and controlling man" who lured Ventura into a romantic relationship and "almost immediately assert[ed] possession and control over her," also alleges he plied her with drugs.
The suit includes a trigger warning for "highly graphic information of a sexual nature, including sexual assault." It alleges he forced her to have sex with male prostitutes while he masturbated and filmed them.
Attorney Ben Brafman said Combs "vehemently denies these offensive and outrageous allegations."
"For the past six months, Mr. Combs has been subjected to Ms. Ventura's persistent demand of $30 million, under the threat of writing a damaging book about their relationship, which was unequivocally rejected as blatant blackmail," Brafman said in a statement. "Despite withdrawing her initial threat, Ms. Ventura has now resorted to filing a lawsuit riddled with baseless and outrageous lies, aiming to tarnish Mr. Combs's reputation and seeking a payday."
In response, Douglas Wigdor, Ventura's attorney, indicated both sides had spoken before the suit was filed.
"Mr. Combs offered Ms. Ventura eight figures to silence her and prevent the filing of this lawsuit," he said. "She rejected his efforts."
O'Day's criticism of Combs dates back years
Combs, 54, has gone by such names as Puff Daddy, Puffy, Diddy and Love. He founded Bad Boy in the early 1990s and produced "Making the Band" for MTV. He is regarded as a trailblazer of hip-hop, fashion and media, having created the Sean John clothing line and launching the Revolt TV channel. Combs' net worth has been estimated at $1 billion.
O'Day would challenge him on the "Making the Band" reality series and has been openly critical of him for years.
During an episode of the "Only Stans" podcast, she said, "as I've gotten older, I've let go of a lot of the trauma and I've learned to really appreciate some of the more personal beautiful moments I've had with him," referring to Combs.
She also said that she was being offered "a few hundred dollars" to sign away her rights to ever disclose what she experienced as a member of Danity Kane and "to stay hushed" on Combs.
As part of the deal, she said, she would be required to release Combs "for any claims or wrongdoings or actions prior to the date of the release" and sign a nondisclosure agreement that states she would never publicly disparage him, his mother, Janice Combs; his son, Justin Combs; Bad Boy; EMI or Sony.
Representatives for Combs did not provide NBC News with a comment for this article.
"I just wish that Puff would do what he's saying he's doing. I wish he would pay us what we deserved for all the work that we did. And I wish he would make right his wrongs," O'Day said in September after Combs announced that he would give publishing rights back to Bad Boy artists. "At the end of the day, I urge everyone to think about the headline versus the truth and really what this seems to be is a way to shut a lot of people up. And what would be the motivation to do that?"
"I think we're going to learn soon enough what it is," she added.
Janelle Griffith reported from New Jersey and Diana Dasrath reported from Los Angeles.
Source: | This article originally belongs to Nbcnews.com