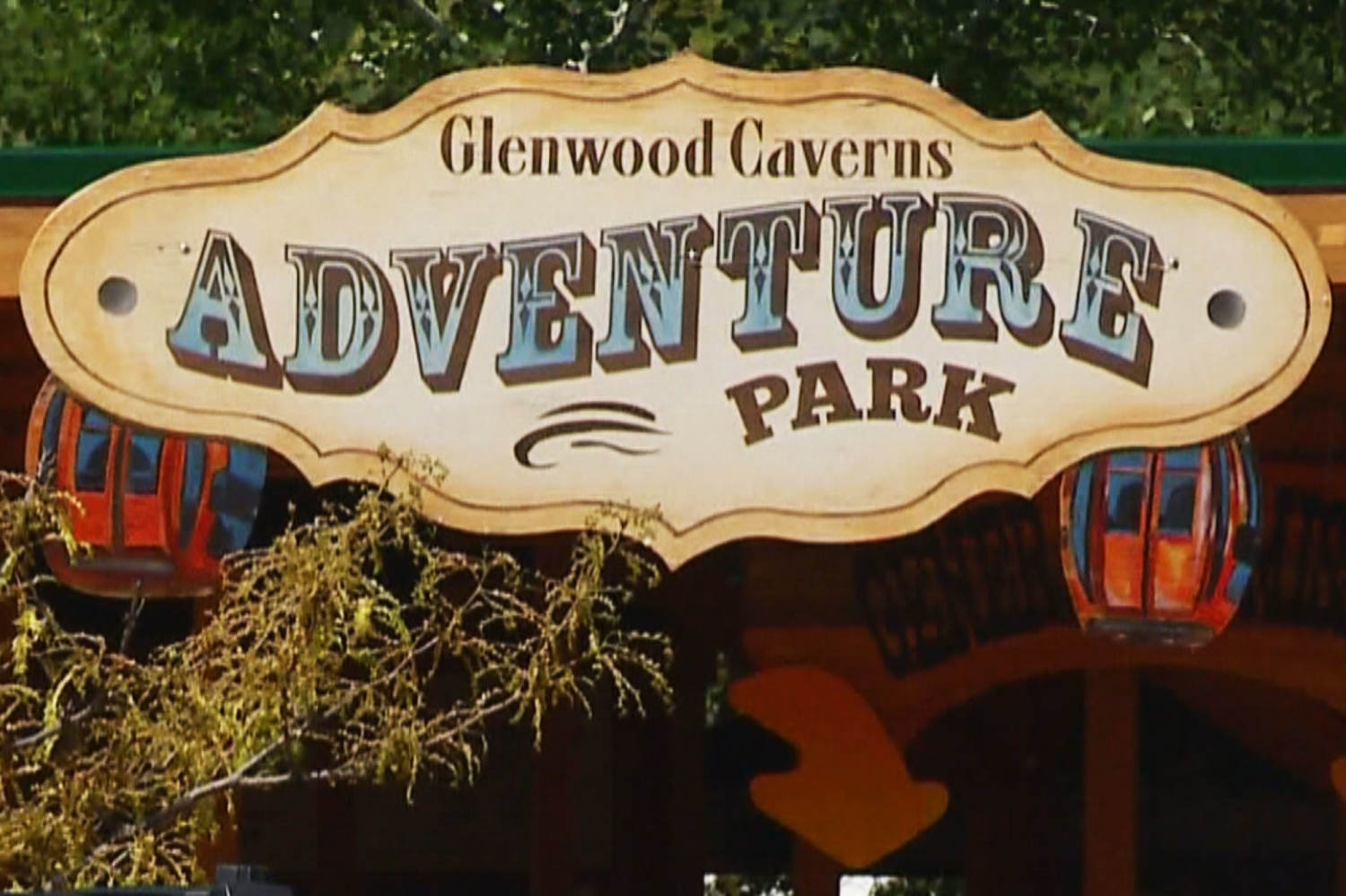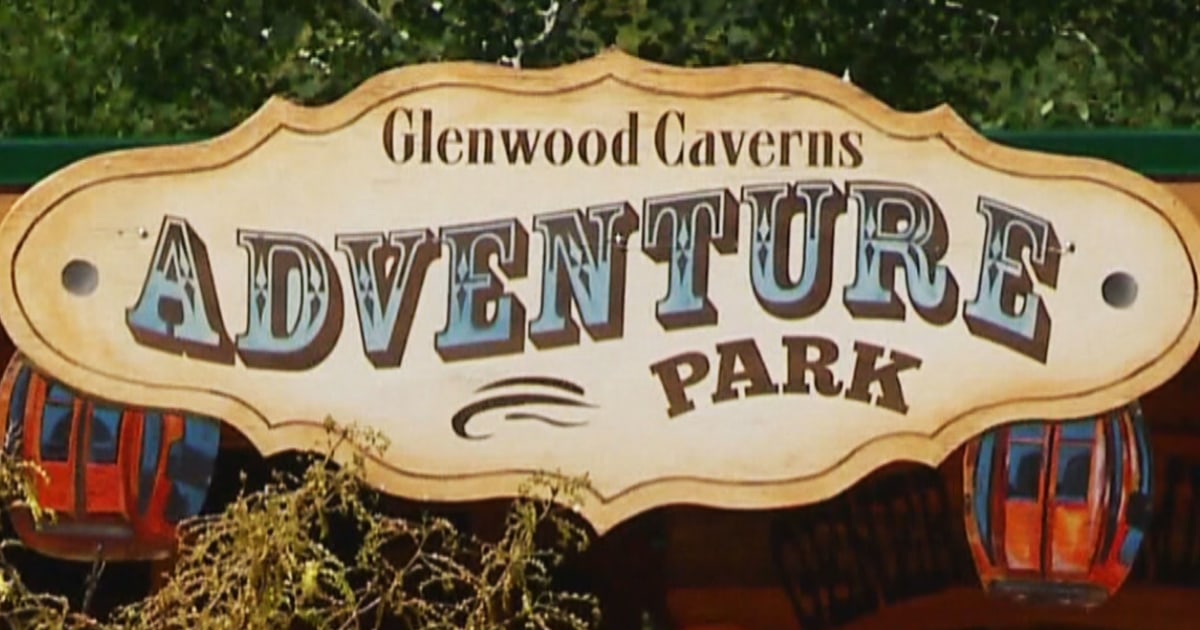 CARBONDALE, Colo. — The man whose body was found in a Colorado amusement park with a semi-automatic rifle nearby and a handgun at his side was described by his older brother Tuesday as a recluse who stayed up every night playing video games.
Diego Barajas Medina, 20, whom the Garfield County Coroner's Office identified as the man whose body was found in a women's restroom before Glenwood Caverns Adventure Park opened Saturday, "was a quiet person," his brother, David Barajas Medina, 27, said in an exclusive interview. "He wouldn't talk to any of us."
The brothers lived with their mother in a two-bedroom apartment in Carbondale, about 14 miles south of the amusement park. David and Diego shared a room.
"He always wanted to be a police officer, so he had guns," David said. "He had a vest."
Under Diego's bed was a box that, David said, may have stored the firearms authorities found, weapons the local sheriff said are most likely illegal, and unregistered and untraceable ghost guns that can be made at home with kits and 3D printers. David said he was at a loss for what was going on in his brother's mind.
"I didn't think he was a dangerous person," he said.
Man had no connection to the park
Authorities were trying to assess why Diego would go to the park before business hours carrying a rifle, described as looking like an AR-15; a handgun, believed to have been used to end his life; and explosives. He wore dark clothing in the style of police tactical officers, authorities said.
"He was highly prepared and highly weaponized but chose ultimately to kill himself," Garfield County Sheriff Lou Vallario said Monday at a news conference.
For a nation still recovering from last week's mass shooting in Lewiston, Maine, where 18 people were killed by a man said to have a similar semi-automatic rifle, the news of Diego's death at a venue for families and children has been unnerving. Colorado has a long history of mass shootings dating to 1999 at Columbine High School.
The amusement park, which is at an altitude of 7,100 feet, has a capacity of 1,551 people, according to Garfield County documents. It is in Glenwood Springs, a city of around 10,000 in the Rocky Mountains 120 miles west of Denver. Alongside thrill rides, the amusement park provides tours of caves beneath Iron Mountain.
Glenwood Caverns Adventure Park said in a statement that the venue is surrounded by state land and that the man had trespassed.
Sheriff's spokesperson Walt Stowe said Tuesday, "He was able to drive his vehicle up a back road that is used by the park for maintenance traffic only."
He described it as a dirt road "with little or no maintenance."
It was not clear Tuesday how Diego knew about the road. David said his brother had no connection to the park.
'I'm not sure what he was setting out to do'
Investigators also found fake hand grenades near Diego's body, Vallario said Monday.
Diego wore a ballistic vest and a ballistic helmet and possessed multiple magazines of ammunition, authorities said. The patches and emblems on his dark clothing "gave the appearance of being associated with law enforcement," the sheriff's office said in a statement Monday.
Vallario said, "Whatever the intention, he did not follow through."
David said he believes Diego meant no harm. Diego left a phone in the room they shared, he said, and it seems clear to him that Diego wanted someone to find it. David is not sure what was in the phone, which was locked. Like the box, investigators took the phone, his brother said.
Diego lost his last job at Family Dollar about a year ago and was flipping items on Amazon to make ends meet, though he had not kept up with the rent, David said.
He may have been depressed, but Saturday's discovery was shocking, David said.
"I'm not sure what he was setting out to do," he said.
His described Diego as a nocturnal gamer: "He went to sleep every day at 6 a.m. He played Call of Duty every night."
Even so, David said, "he seemed normal." And he described his death as "weird to me."
Stowe said the sheriff's office will conduct a "methodical and detailed" investigation to reveal the man's background and possible motive, indicating it could take time and even then conclude speculatively.
On Monday, Vallario described Diego as "completely under the radar," adding, "There was nothing to indicate there was a warning or concern."
He imagined what could have been, saying Diego "could have done a tremendous amount of damage at the adventure park."
"It could have been devastating," he said.
Investigators found writing on a bathroom wall near the body. Its meaning, or even whether it was done by Diego's hand, remained unclear Tuesday.
Vallario said the writing stated, "I am not a killer, I just wanted to get into the caves."
Deon J. Hampton reported from Carbondale, Minyvonne Burke from Pittsburgh and Dennis Romero from San Diego.
If you or someone you know is in crisis, call 988 to reach the Suicide and Crisis Lifeline. You can also call the network, previously known as the National Suicide Prevention Lifeline, at 800-273-8255, text HOME to 741741 or visit SpeakingOfSuicide.com/resources for additional resources.
Source: | This article originally belongs to Nbcnews.com