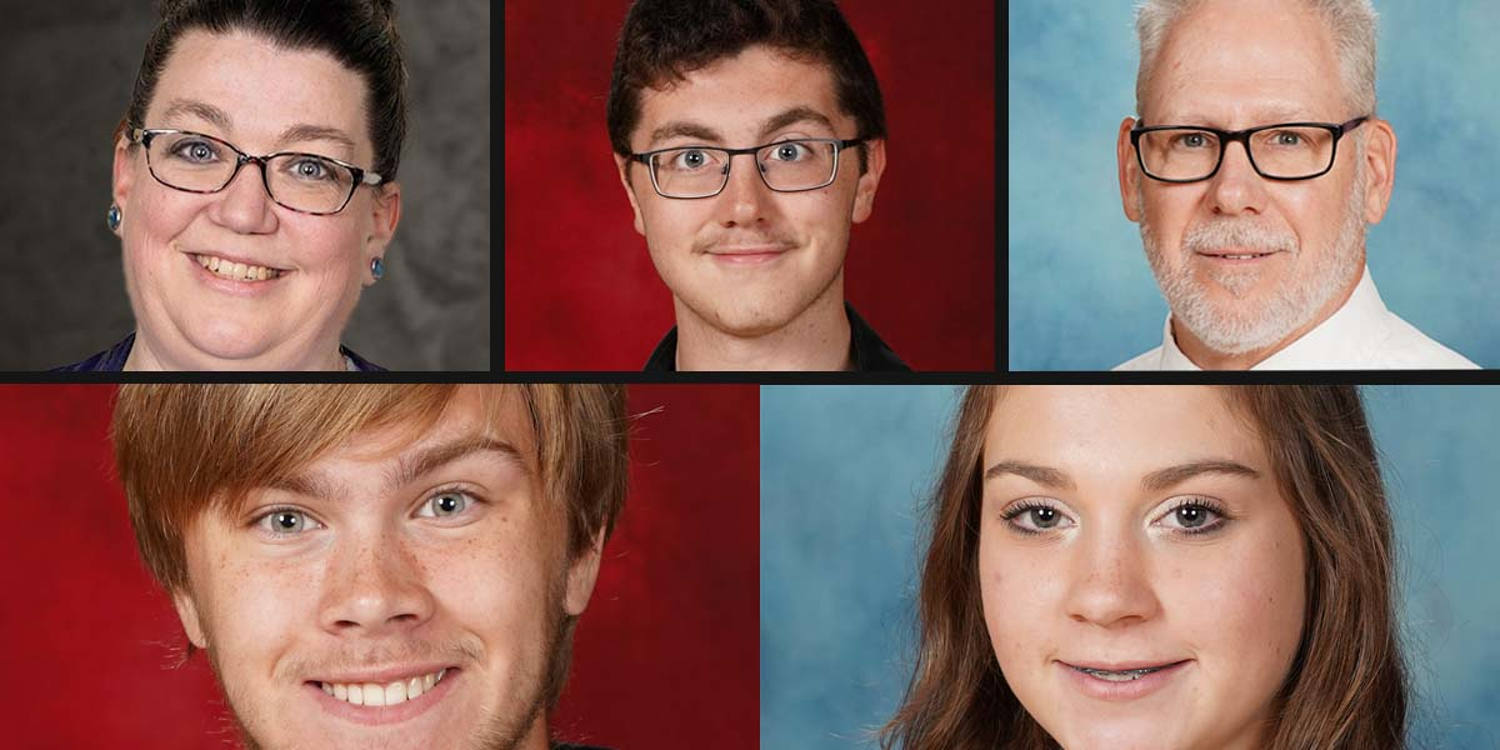 An Ohio community is reeling after what was supposed to be a "once-in-a-lifetime event" turned tragic when three high school students, two parent chaperones and a teacher were killed in a multivehicle crash Tuesday morning.
Tuscarawas Valley Local School District Superintendent Derek Varansky said it "began as an exciting day" and quickly turned into one of the darkest days in the district's history.
Students and chaperones from the district were traveling on a charter bus to an Ohio School Boards Association conference in Columbus when several vehicles, including the bus, a semitrailer and two passenger vehicles, were involved in what authorities described as a "chain-reaction crash." Dozens of people were hospitalized after at least three of the vehicles burst into flames.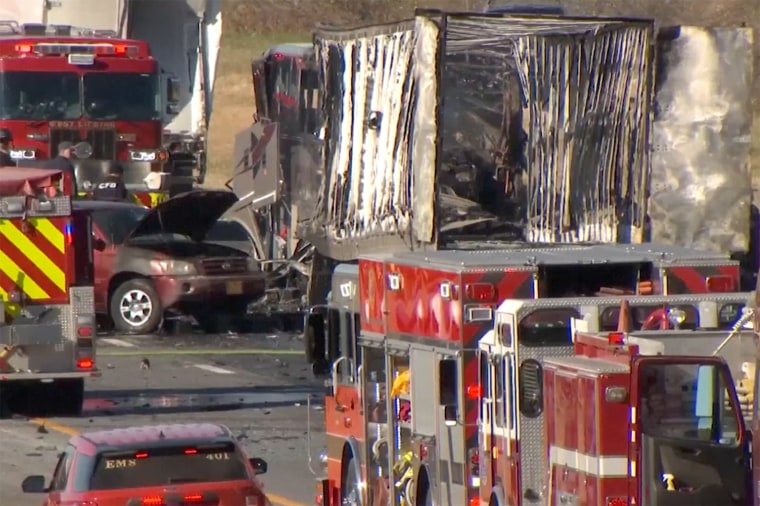 On Wednesday, state and federal investigators continued to try and piece together what happened while grieving family members struggled to come to terms with their living nightmare.
'I'm just hoping to wake up'
Senior Jeffery D. Worrell, 18, was among those killed. He had been a bass drum player in the school band since his sophomore year after the family relocated to the area from Florida, his father, George Worrell III, said in a phone call Wednesday.
"It just doesn't seem real. I'm just hoping to wake up and it be a bad dream," he said.
He described his son as an "amazing kid" who was full of life and always eager to help others. Jeffery Worrell was a mentor at his high school and selected by the superintendent to be on the council, his father said. When he wasn't practicing with the band, he was participating in the choir and the speech and debate team and rehearsing for his leading roles in school plays.
He was supposed to star in an "Alice in Wonderland" production next month, George Worrell said.
"My wife and I were talking last night and we could never recall a time when he was ever angry or had hatred toward anybody. It was all love and empathy. He lived each day fully," the teen's father said. "He definitely touched a lot of people in a positive way and did more in his 18 years than a lot of people accomplish their whole lifetime."
Two other band members, fellow senior John W. Mosley, 18, and sophomore Katelyn Owens, 15, were also killed, as were teacher Dave Kennat, 56, and parents Kristy Gaynor, 39, and Shannon Wigfield, 45.
Owens' parents declined to comment when reached by phone Wednesday.
Wigfield was a longtime employee at the Buckeye Career Center and worked as an English language arts instructor, according to a Facebook tribute.
"Mrs. Wigfield was adored by her co-workers and students and will be remembered for her loving smile and always positive attitude," the center wrote. "Throughout her time at BCC, she coordinated our prom court nominations and crowning moments. … Mrs. Wigfield's legacy will live on forever in the halls of Buckeye Career Center and in the hearts of all of those she has touched."
One of the darkest days in district history
The Pioneer Trails charter bus was carrying more than 50 people when it crashed just before 9 a.m. on Interstate 70 in Licking County, authorities said. The Ohio State Highway Patrol identified the driver as Donald Wagler, 65. He was injured in the crash.
Four other vehicles were involved: a commercial vehicle belonging to Wapakoneta-based G.A. Wintzer & Sons driven by Brandon Marchal, 37; a passenger vehicle driven by Robert Wolverton, 75; a commercial vehicle belonging to Hebron-based Mid-State Systems driven by Jacob McDonald, 60; and a passenger vehicle occupied by Kennat, Gaynor and Wigfield.
The driver of one commercial vehicle was treated for non-life-threatening injuries in a hospital, while the driver of the other commercial vehicle was treated and released at the scene.
There have been conflicting reports about the number of people injured. The Ohio State Highway Patrol said 18 — including 15 students and the bus driver — were taken to hospitals. The school district had said 20 of its students were taken to hospitals.
In an update Tuesday night, the district said two students remained hospitalized with serious but non-life-threatening injuries.
A vigil for the victims was held Tuesday. People in the crowd could be heard crying as six candles were lit.
"I stand before you tonight really without the words to say in a stadium that's usually full of excitement and loud noises. Tonight is silent and it's a dark day in our district," Superintendent Varansky said. "Today began as an exciting day as our high school band would travel to Columbus to present at the Ohio School Boards Association conference, a once-in-a-lifetime event. And it quickly turned into the darkest day — one of the darkest days in our district's history and the worst day of my life."
Cause of crash under investigation
Jennifer Homendy with the National Transportation Safety Board said they are "working diligently" to investigate the fatal crash. They were able to retrieve Electronic Control Modules, also known as "black boxes," from some of the vehicles and will review camera footage, she said.
Homendy said it was too early to determine what caused the fire after the crash.
"Our investigators will look at the fire," she said at a news conference Wednesday. "We've seen fire from contents of vehicles. We've seen fire from fuel. I don't want to presume what it is today, but that is something that will be part of our investigation. But there are a lot of fires after significant crashes."
The agency could release a preliminary report in two to three weeks. Homendy said investigators will look at several factors, including roadway conditions, the weather, accident history in the area, human performance including distraction and fatigue, alcohol and drug testing, training and workload, and vehicle maintenance. The full investigation could take as long as 18 months, she said.
Source: | This article originally belongs to Nbcnews.com