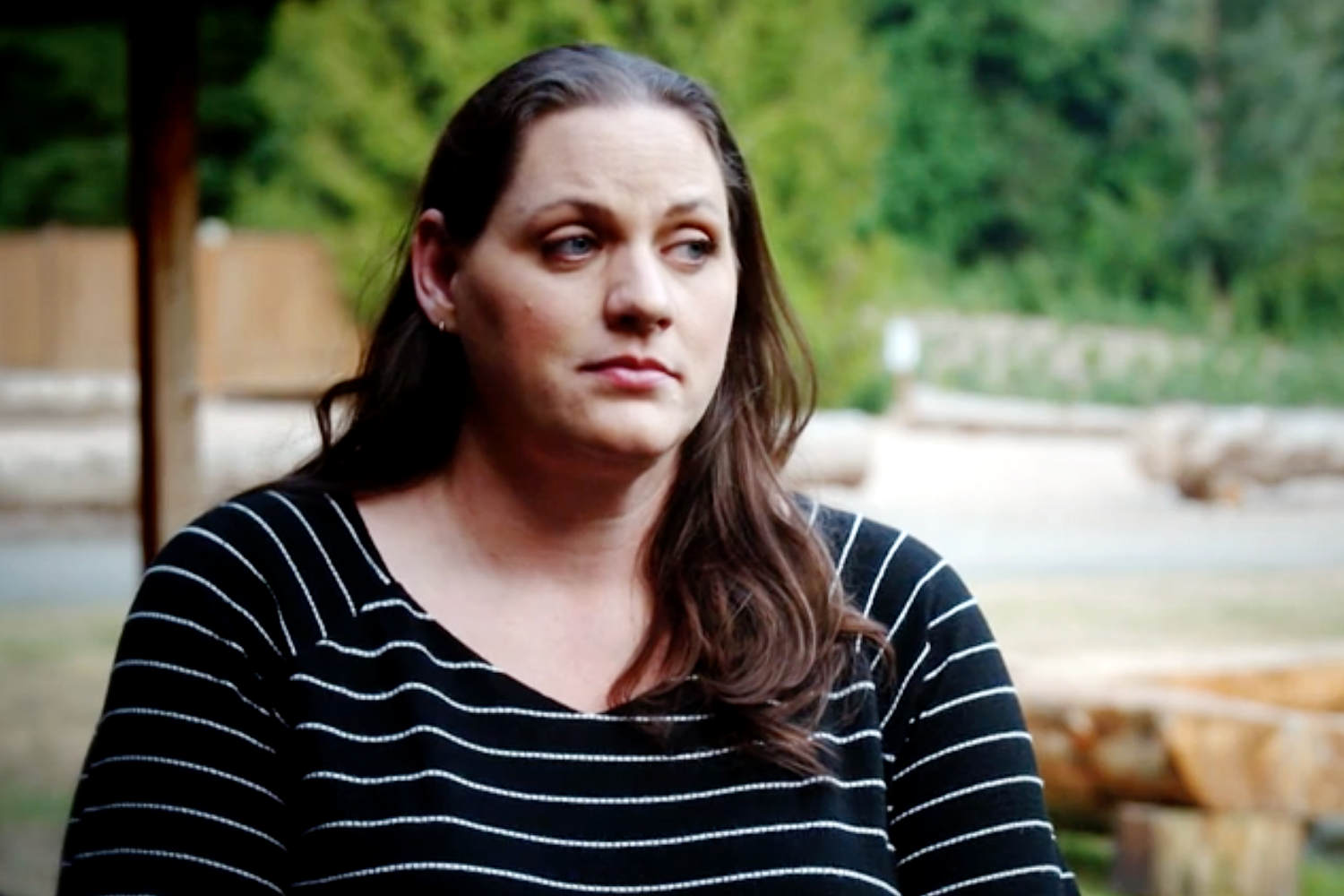 Jennifer Steadman had been married less than a year when, she said, all hell broke loose.
She'd once understood her husband, Jason Steadman, to be charming and charismatic, with an eye toward their future — someone who treated her like a queen and was eagerly preparing for their first child.
But according to the FBI, whose agents pounded on their door Nov. 24, 2009, Jason had been carrying out a bizarre revenge campaign against his former employer, The Seattle Times, flooding bathrooms, planting fake pipe bombs in newspaper boxes and mailing death threats laced with white powder.
For more on the case, tune in to "The Case of the Man with No Name" on Dateline at 9 ET/8 CT tonight.
Jason Steadman, 49, pleaded guilty in federal district court in Seattle to two counts of sending threatening communications and served roughly one year in prison.
Then, the story of Jason Steadman grew far more complicated and sinister, with a series of events that spanned years, crossed international borders and involved a stolen identity and a murder, a disappearance and a fleeing fugitive, a transnational jet ski getaway and an investigation that baffled detectives.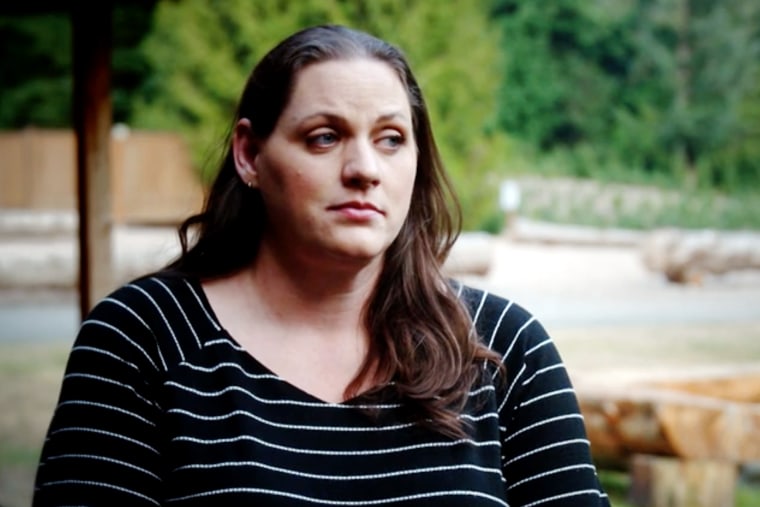 For Jennifer, who spoke to NBC's "Dateline" in her first interview about Jason, the events that followed his release from prison instilled a relentless sense of panic.
"I lived my life in terror," she said. "I was constantly sleeping with one eye open."
Not the man she married
Their introduction was basic enough: Jennifer and Jason met at a singles event in the Seattle area in 2008. There was a bonfire, and they hit it off.
Jennifer, now 44, was ready to start a family and, within a year, they were trying for a child. Jason seemed to be on board, picking up a stroller, a car seat and a crib even before she was pregnant, she said.
She learned little about his background. His mother died by suicide when he was toddler, Jennifer recalled him saying, and he didn't have a relationship with his family. So he legally changed his name to a single word — Jason.
"That's the story I heard, and I didn't pressure him anymore other than that," she said.
As Jennifer's pregnancy progressed, she said, Jason seemed to disappear from their relationship while also becoming more controlling and abusive. He'd stay out all night drinking, she said, then belittle her for not adequately cleaning their home.
Once, he threw a trash bag at her that broke open in the living room — then ordered her to clean up the mess, she recalled. After their daughter was born, she said, they got in a fight and he began choking her.
He said, "If you ever take my daughter away from me, I will kill you," she recalled him threatening.
Jennifer, who was preparing to attend nursing school, thought about escaping. Then, that November, came what she described as a blessing in disguise: more than a dozen FBI agents banging on her door.
While he was in prison, Jennifer said, she filed for divorce and tried to start over. She took their daughter to visit him in prison, but after his release in 2011, Jason, who was still on probation, demanded unsupervised visits and threatened her with legal action if she refused, Jennifer said.
She filed for a restraining order in King County Superior Court. A judge granted a temporary order in July and a permanent order later that year that barred Jason from coming within 500 feet of Jennifer's home or job, according to court documents obtained by "Dateline."
But officials were unable to serve him with the order, superior court records show. That year, Jason stopped reporting to his probation officer and had his probation revoked, federal court records show.
On Aug. 3, 2011, a federal arrest warrant was issued identifying Jason as a flight risk and a danger to the community. Authorities went to his apartment, Jennifer said, and discovered he had moved out.
"He was gone," she said. "A fugitive on the run at that point. That's where terror kinda took a front seat."
Living in fear
With Jason's whereabouts unknown, Jennifer said security guards escorted her to the bathroom at work. A detective walked her from the front door to her car, she said. She had been told not to go home.
After a few weeks, she was told he was gone and she could return to her house, she said. Authorities offered few details because the investigation was ongoing, but Jennifer said she was advised that Jason was no longer in the area.
Back at home, where Jennifer was living with only her daughter, she added locks to her front door and motion sensors to the windows.
"I was living in terror," she said. "I couldn't trust anybody. I didn't go anywhere."
It was three years before she heard from Jason again.
By then, authorities later said, he'd fled to Canada, establishing a new life and new friends and — unbeknownst to them — carrying out a series of chilling crimes along the way.
"It was like a movie," said one of those acquaintances, Kayla Polihronopoulos. "It was crazy."
'We're chasing James Bond'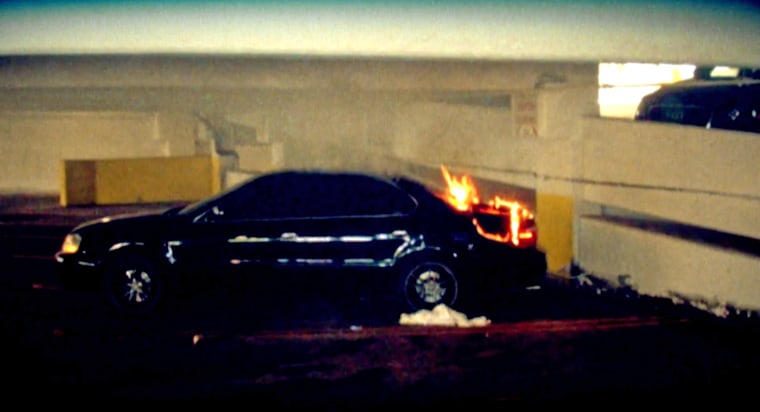 Authorities began investigating those crimes after a car fire in an Edmonton parking lot on May 31, 2015. The car — a 1992 Black Acura — was found with its engine running, no license plate and flames scorching its trunk, according to a complaint in support of an arrest warrant and extradition filed that year by federal prosecutors in Seattle.
The Acura's owner, a limo driver whom Polihronopoulos recalled as fun-loving, hard-working and kind, had disappeared. A forensic analysis later confirmed that blood stains found in the vehicle belonged to the driver, Dwayne Demkiw, according to the complaint.
A tip from Demkiw's ex-wife pointed investigators toward a possible suspect, Robert Aubrey-Maxwell, according to the complaint. She said Aubrey-Maxwell, an ex-boyfriend, had been upset that she'd remained friendly with Demkiw, and she confirmed that a man captured on a cellphone camera throwing out what appeared to be a license plate one block from the parking garage was Aubrey-Maxwell.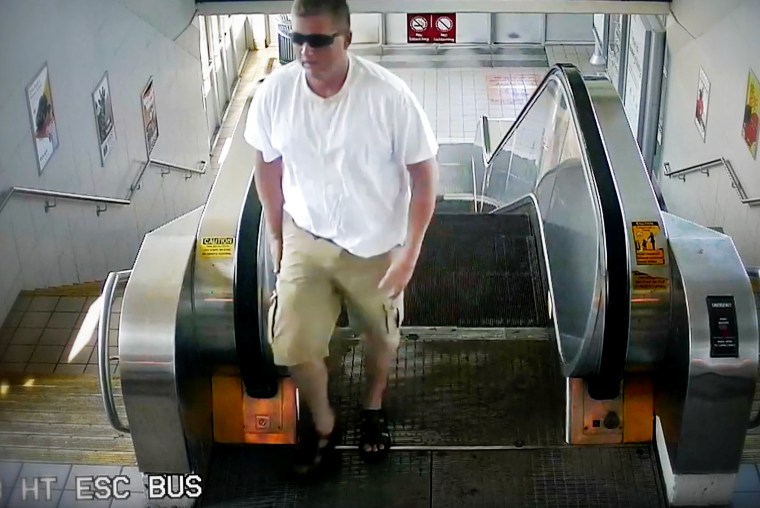 Aubrey-Maxwell was nowhere to be found, however. Weeks later, when authorities tracked down his pickup — a 2014 GMC Sierra — at a waterfront parking lot more than 700 miles away, in Vancouver, it had been wiped clean of trace evidence, Rob Bilawey, a detective with the Edmonton Police Service, told "Dateline."
Still, the truck yielded clues. There was a boat trailer attached, and investigators soon learned that a couple had recently sold a jet ski to a man who matched Maxwell's description and identified himself as "Rob," Bilawey said.
The watercraft was later found washed up against the Tsawwassen Causeway — the last piece of land in Canada before Point Roberts, a U.S. outpost in Washington state roughly 13 nautical miles from the beach where they found the truck, said Brian Robertson, the former lead detective on the case who is now retired from the Edmonton Police Service.
Investigators weren't sure where precisely he abandoned the jet ski, but it seemed clear that Aubrey-Maxwell had escaped via Point Roberts, where there's no official border crossing, Robertson said.
"I almost feel like we're chasing James Bond here," Robertson recalled telling Bilawey at one point. "It doesn't even make sense."
Chewing gum found in the truck offered another clue. DNA from the gum matched a baseball hat discovered outside Demkiw's work — but neither sample belonged to Aubrey-Maxwell, who had a criminal history and whose DNA was in a law enforcement database, Bilawey said.
The discovery was a "gut punch," Bilawey said.
"We don't try and anticipate anything," he said. "All we can ever do is follow the evidence. We don't wanna get any kind of tunnel vision or anything that's leading us down a certain path. But you're always thinking, 'I think I know who did this,' and, 'Let's hope that this is that piece of evidence that can solidify our theory.'"
"Unfortunately," he said, "in this case, it didn't work."
When Robertson relayed the dilemma to another detective, the officer blew up their investigation and forged a new path, Robertson recalled.
"He says, 'Maybe, Robert Aubrey-Maxwell isn't Robert Aubrey-Maxwell,'" Robertson said. "And as soon as he said that, it's like, 'Of course. You're right.'"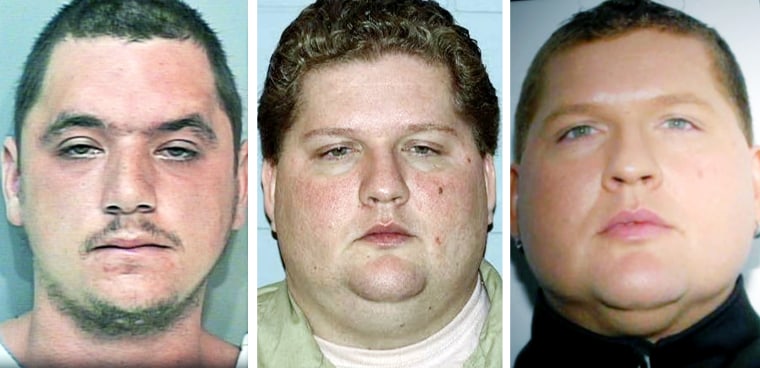 An unexpected visitor
In 2015, Jennifer got an alarming call from her mother, who was caring for her kindergarten-age daughter. Jason was back in Washington state, and he'd shown up at her home with thousands of dollars in cash for Jennifer and the child.
When Jason approached the home, the girl was outside playing basketball, Jennifer recalled.
"And he asked, 'Do you know who I am?'" Jennifer recalled her mother telling her. "And she says, 'No.' And she went back to playing."
Believing that Jason would try and take their daughter, Jennifer panicked. She called the U.S. Marshals office, then raced home. But Jason was gone and officers were unable to find him.
He seemed to have vanished again — but only briefly.
Not long after he visited Jennifer's home, Jason surrendered to the local sheriff's office for the arrest warrant issued in his 2012 probation violation, Robertson said. But by then, investigators in Canada had asked the Department of Motor Vehicles in Washington state to run a driver's license photo of Aubrey-Maxwell through its facial recognition software. The process revealed his true identity, Robertson said: Jason Steadman.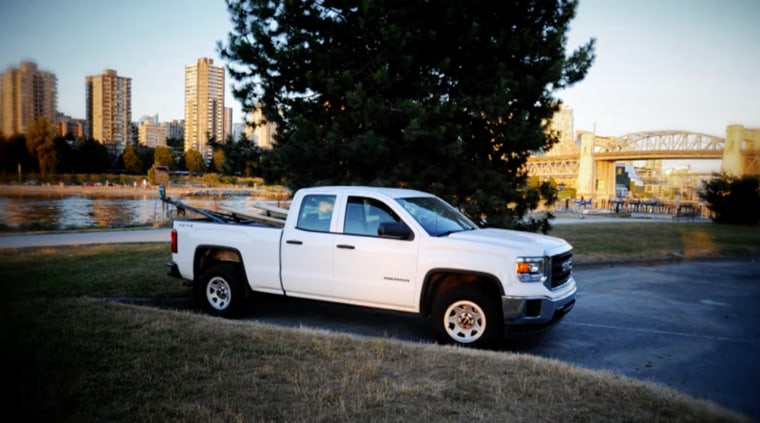 Jason's DNA matched the samples recovered from the pickup truck and the hat, according to the complaint, and he was the same person seen in the cellphone video carrying what appeared to be a license plate.
The real Robert Aubrey-Maxwell, meanwhile, had vanished. Investigators learned that he traveled from Ontario to Vancouver in 2012 — the last year that anyone in his family spoke to him — and his grandmother later reported him missing with the Vancouver Police Department, Robertson said.
That missing persons case was later closed when a man who identified himself as Aubrey-Maxwell told the Vancouver police that he was fine, Robertson recalled, adding that he said he was living in Edmonton and had cut ties with his family.
"That's where it ended," Robertson said.
When Robertson later spoke to the grandmother and showed her a picture of the person who had obtained a driver's license with her grandson's name, she responded: "That's not my grandson," Robertson recalled her saying. "I've never seen him before."
Wanted for murder
A nationwide first-degree murder warrant was issued for Jason's arrest in Canada, and the sheriff's office in Washington state alerted Canadian investigators when he surrendered, Robertson said.
"Our belief is that the only way to not be Robert Aubrey-Maxwell is to be Jason Steadman again," Robertson recalled thinking at the time. "And to be Jason Steadman again, he has to clear up his warrant. So that's what he does."
Without having been publicly linked to the disappearances of Aubrey-Maxwell or Demkiw, Jason likely believed he would serve little time for the probation violation, Robertson said. Then he would be a free man with no one looking for him, he said.
The complaint seeking his extradition in Demkiw's murder was filed that December. Jason, who pleaded not guilty, was convicted in 2019 and sentenced to life in prison with no chance of parole for 25 years.
He appealed the verdict that same year, claiming it was "unreasonable and not supported by evidence." The Court of Appeal of Alberta dismissed the appeal in 2021.
A motive in the murder remains unclear, though Robertson said it appears Jason was upset over the situation with his ex-girlfriend.
Demkiw's skeletal remains were eventually discovered in a ditch just off a highway between Edmonton and Calgary, Robertson said. Aubrey-Maxwell's body has never been found and it's unclear what happened to him, though Robertston described him as a suspect in the killing.
For Jennifer, that lack of resolution prompted her to speak out.
"I saw the turmoil he put me through," she said. "I had my closure with my ex-husband, but there's still others that need closure."
Source: | This article originally belongs to Nbcnews.com